Everyone loves the designs of Disney cakes. However, when it comes to making magical Disney-themed cakes for your loved ones, it's not always such a piece of cake. And if the following cakes teach us a lesson, it would be to experience making some cakes before the great reveal. Regardless the fact of their looks, these cake makers were happy to share their hilarious Disney cake fails with us. We hope you will enjoy them. 
1.Olaf from "Frozen"
It's not an easy task to make Olaf from "Frozen" stand vertically. However, this cake looks a bit disastrous.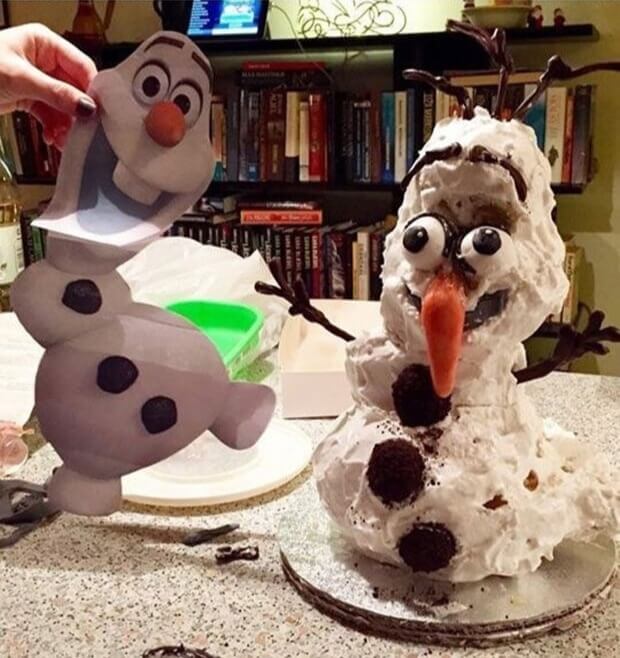 What do you think, will you be able to make a snowman from snow better than this? 
2.Buzz Lightyear from "Toy Story"
This cake looks like the poor astronaut took a flight close to the sun.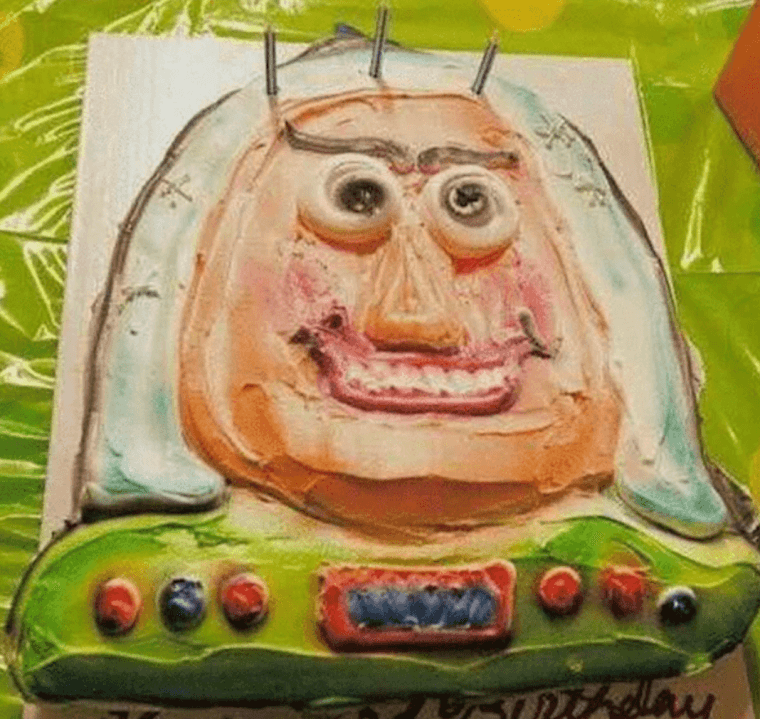 We don't even know what's more terrifying, is it his teeth, the green food color, his eyes, or the candles on the top of the cake?
3.Lightning McQueen from "Cars"
This cake could be made from a lot of different things like strawberries, tomatoes, or carrots. However, the final result is so bizarre we can't even know what's it made of.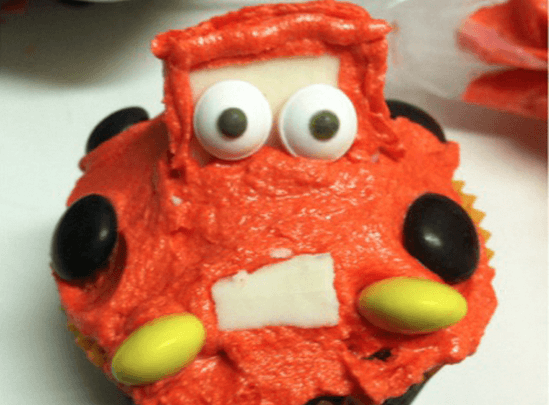 Despite its bizarre look, the googly eyes look great. 
4.Belle from "Beauty and the Beast"
It's obvious that the traditional beauty standards are suffocating most people. So the creator of this cake decided to give Belle a more modern look leaning toward the abstract side.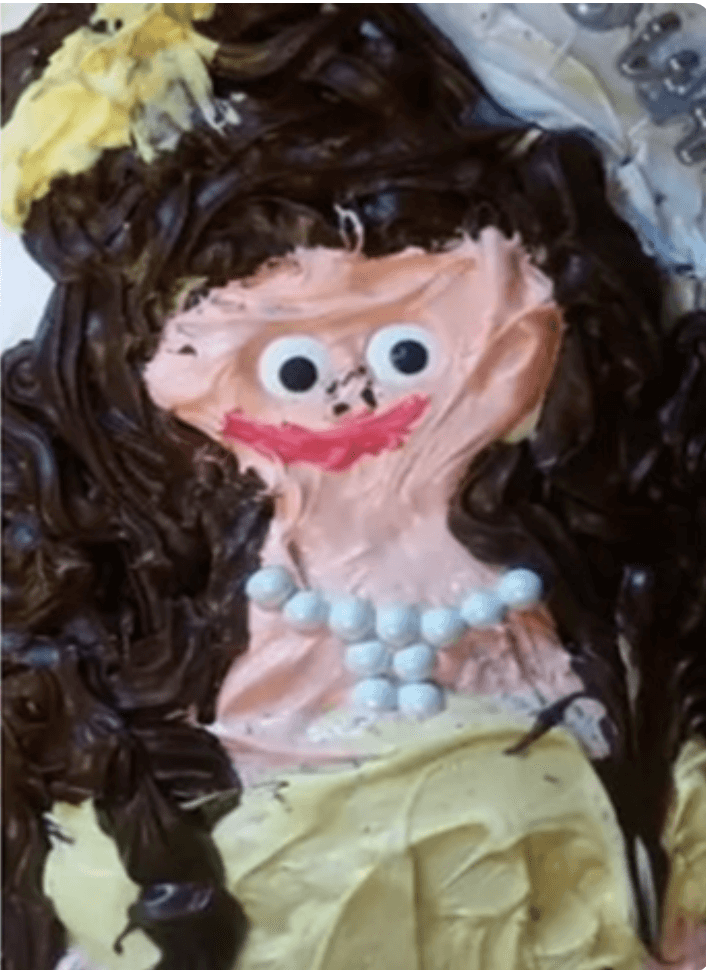 However, her eyes look hilarious. 
5.Ariel from "The Little Mermaid"
Here's another modern design of a Disney princess. It looks more minimalist and we can see that it's 100% homemade.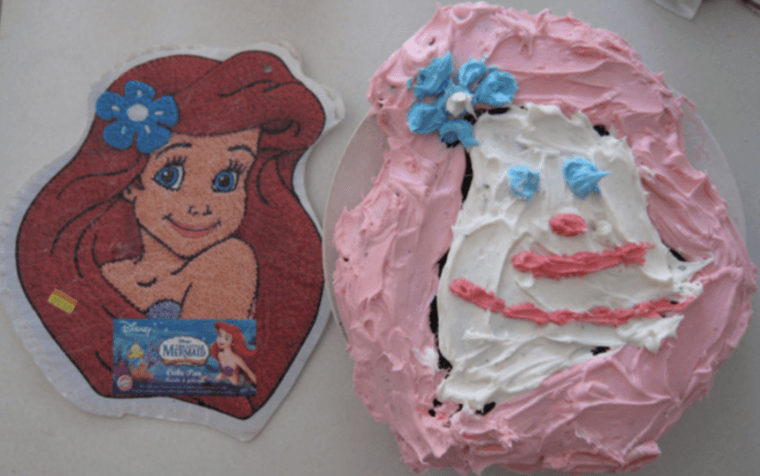 Maybe this was done by a kid because if this is what a parent could do, kids will probably do better than this. 
6.Multiple Disney Princesses
The designer has used real plastic dolls on the cake to overcome the hazard of trying to draw portraits with cream or other edible material. But the pink castle looks so phallic.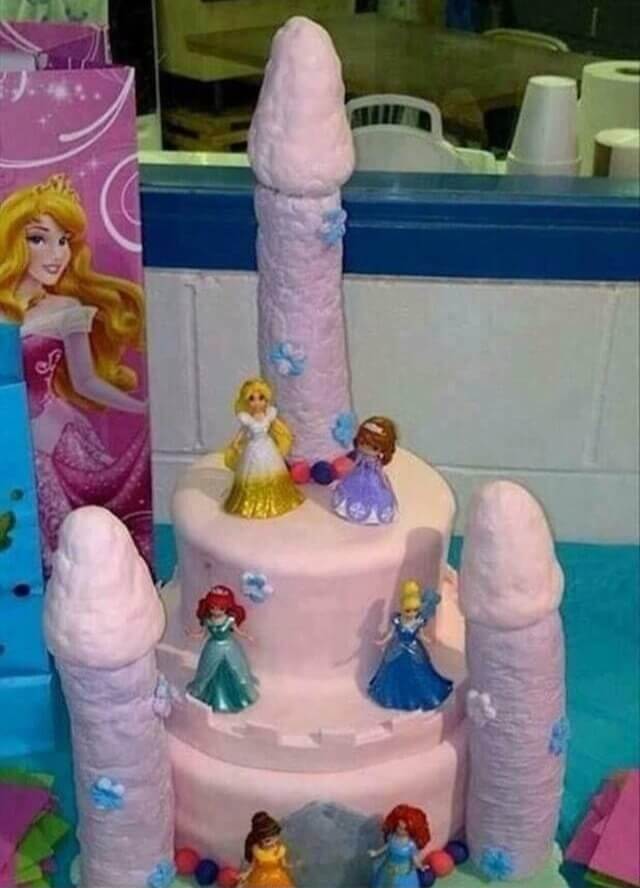 We never imagined a Disney cake could be NSFW. But now we know that life is full of surprises. 
7.Rapunzel from "Tangled"
Heres another Disney princess. The cake looks quite gross because of the hair on the cake.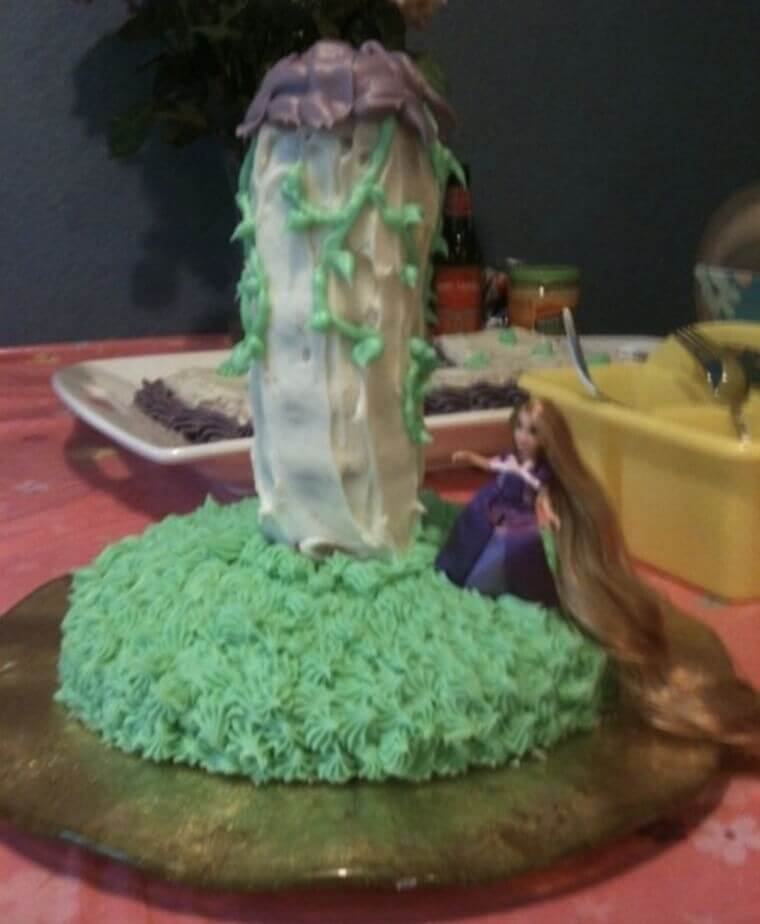 The fact that this cake only has one single tower gives it a bit strange look. 
8.Chewbacca from "Star Wars"
The idea of the Chewbacca cake is really nice and it's quite doable.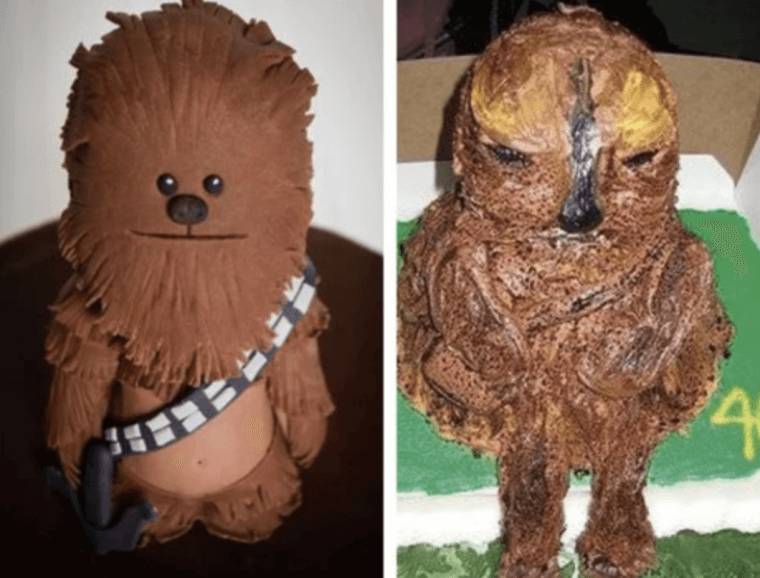 But the final result the looks like a pissed-off owl. Honestly, this cake has a bad vibe. 
What do you think of these cake fails? Let us know your thoughts in the comments down below.